THE

 CELSIUS ENERGY

 SOLUTION
WE CONNECT BUILDINGS TO THE EARTH
Seventy percent of the energy consumed by a building is used for heating and cooling. Good news: every building sits on top of a massive amount of energy from the Earth! The Earth warms us in the winter and cools us in the summer, like in our basements and cellars. The Earth can accumulate summer heat and reuse it in the winter, so energy can be stored from season to season. By connecting buildings to continuous renewable energy from the Earth, we respond to their heating and cooling needs.
TO CONNECT energy efficiency and reduction of CO2 emissions
Our solution is based on proven, reliable technology, including star-shaped drilling. Celsius Energy makes this energy accessible to new and existing buildings, even in dense urban areas. It reduces CO2 by 90%. It has been recognized by the U.N. as one of the 50 most promising solutions for the future of climate worldwide, selected from among low carbon building solutions by the Sekoya and IFPEB/Carbon 4 platforms.
AND CONNECT OUR CLIENTS TO THEIR CLIMATE GOALS
Reducing the carbon footprint of buildings has become a priority. Heating and cooling needs are responsible for 25% of greenhouse gas emissions in the world. We help our clients meet their energy commitments by offering a complete solution and monitoring from design to implementation of their project.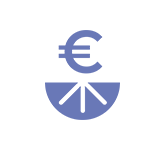 Cost Effective
Investment optimization thanks to a systems approach combining subsoil and building expertise
Reduction of operating expenses (maintenance and consumption) by 40%-50%
60% reduction in energy consumption
Return on investment between 5 and 12 years
Building enhancement: adaptation to new low-carbon and eco-neighborhood requirements, with no audio or visual impact
Reduced dependence on fossil fuels: unlimited, locally-available energy source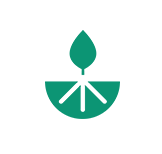 Sustainable
90% reduction in CO2 emissions per kWh generated compared to benchmark solutions in France (gas and chillers)
Cools without expelling the hot air outside of the building, so does not contribute to the phenomenon of urban heat islands
Nothing extracted from or injected into the ground (closed circuit)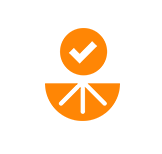 Simple
Adapted to most new and existing buildings, even in dense urban areas, thanks to pyramid-shaped drilling with a small surface footprint (about half the size of a parking space)
Constant, unlimited renewable energy source, independent from weather conditions
Complete solution and monitoring from design to installation of the project
Remote control interface for real-time one-click monitoring and management of consumption and performance
70%
of the energy consumed by a building is available underground
25%
OF GREENHOUSE GAS EMISSIONS IN THE WORLD IS FROM HEATING AND COOLING BUILDINGS
90%
REDUCTION IN CO2 EMISSIONS THANKS TO CELSIUS ENERGY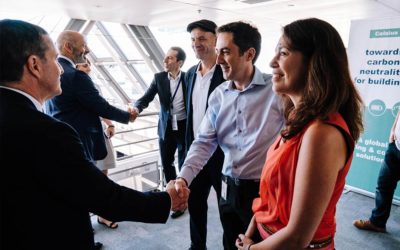 The 3 co-founders present Celsius to elected officials from south-west Paris region interested in the possibility of reducing the environmental...
read more