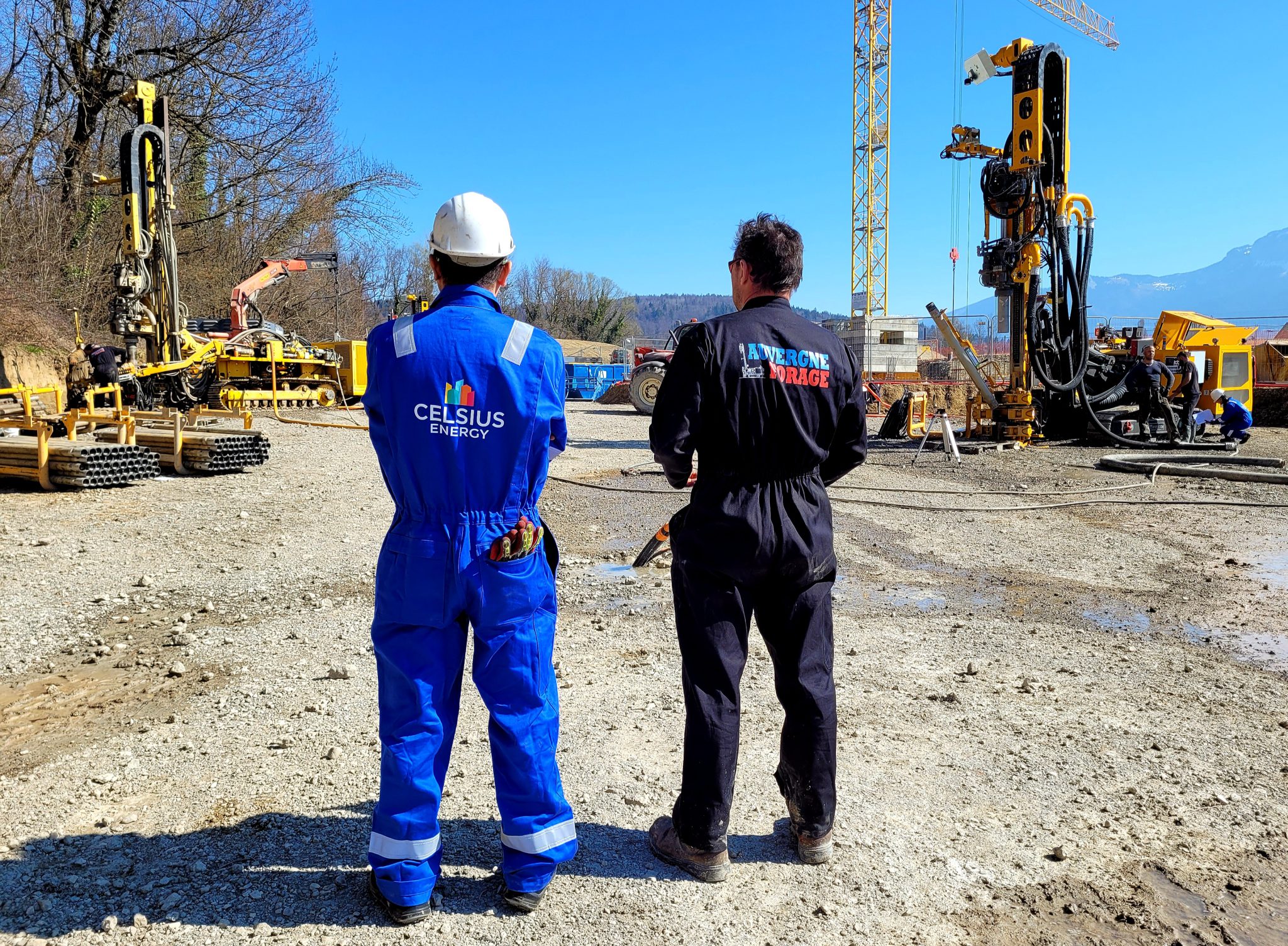 Press Releases
Celsius Energy Acquires Auvergne Forage
Celsius Energy has acquired Auvergne Forage, a significant player in France's drilling and installation of geothermal probes. With this acquisition, Celsius Energy will be at the forefront of France's rapidly developing geothermal energy sector. We will work with Auvergne Forage's management team to support the transition toward the next investment phase and continued growth. We'll also collaborate closely with Auvergne Forage's technology development and training experts.
Celsius Energy is strongly committed to accelerating the deployment of geothermal energy and the process of decarbonization in the construction sector in France.
Auvergne Forage brings extensive industry experience in private and public heat pump-assisted geothermal projects. Their strong legacy will help Celsius Energy to optimize its operations and to keep up with the growing demand in this sector. On the other hand, Auvergne Forage will reap the benefits of full integration with Celsius Energy, allowing it to accelerate its development. Under this new arrangement, Auvergne Forage will continue its commercial activities on behalf of its clients. Meanwhile, Celsius Energy continues to work with diverse partner drilling companies in the region on behalf of its customers.
The two companies have already joined forces on new projects, including installations at an office building in the Paris region and a business park in the Rhône-Alpes region.
View Press Release