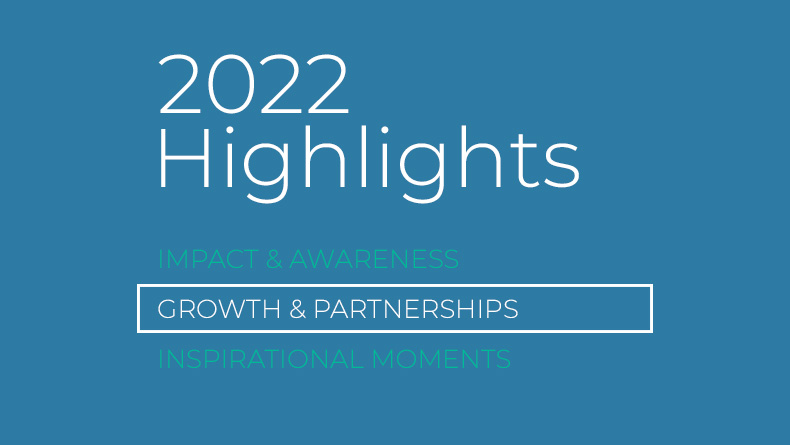 Our Stories
Celsius Energy Highlights of 2022: Growth & Partnerships
2022 was a transformative year for new partnerships and positive planetary impact. Read our second in a three-part series highlighting some of Celsius Energy's most noteworthy moments of growth and new partnerships.
Celsius Energy Shines in Welcome to the Jungle
Last year, Celsius Energy doubled in size. And in doubling our workforce, we launched a showcase of our expertise on Welcome to the Jungle, the go-to recruiting website in France for companies positively changing the world.
Continued Growth with Auvergne Forage
Celsius Energy acquired Auvergne Forage in 2022. This acquisition notably strengthened our operational capacities. Auvergne Forage is one of France's largest drilling companies, and joining forces with Celsius Energy will lead to a greater breadth of technological development and training in geoenergy.
"We are delighted with this association. The technical expertise of Auvergne Forage in drilling will allow us to optimize our operations, to respond to the strong demand from the sector, and thus to accelerate the decarbonization of buildings in France," said Sylvain Thierry, COO of Celsius Energy for our press release.
Planting Regional Roots at Energaïa
Energaïa is an annual renewable energy-focused fair that was hosted in the south of France last year from December 7 to December 8, 2022. Participation in last year's fair allowed us to reinforce our presence as a company making positive changes in the French environment and establishing many excellent relationships at the event.
Celsius Energy Participated in International Events
Celsius Energy didn't limit their event participation to those just among the French renewable energy sector. There were also events in 2022 that gave us a platform to share our geoenergy solutions worldwide.
Thanks to the reinforcement of the US team, we amplified our presence by participating in trade fairs in France and internationally. We expanded our presence with participation in many major trade fairs in France and abroad, including but not limited to:
SIBCA
Mayors and Local Authorities Fair
SIMI
Energaïa (also highlighted above)
GeoTHERM
MIT Conference
Meeting Geoenergy Demand
Celsius Energy has the resources you can use to get started on an energy-efficient solution for buildings today. Contact our team, and we can help you get started on a sustainable investment toward your well-being. Contact us today to see if your building qualifies for our sustainable heating and cooling solution, or learn more about where you can start.
Learn About Celsius Energy's Geoenergy